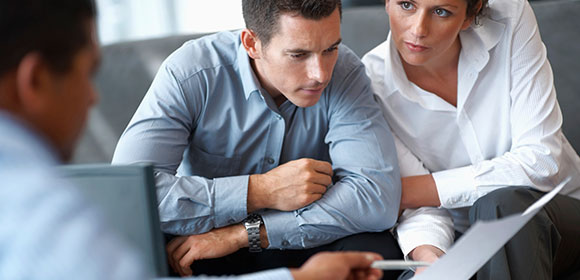 Taxes can be confusing and time consuming, there's no doubt about that. While they can be a continual source of confusion, they don't have to be.
Holt Baker Pty Ltd aims to ease the burden you may have of navigating and understanding taxes, by providing comprehensive and professional tax advice services for individuals, families, businesses and organisations.
Holt Baker have been advising clients in Kew and throughout Melbourne for many years. Each advisor and accountant takes time to understand your unique scenario and what you aim to achieve, thus developing strategies to help lessen the impact of tax for you.
Tax Advice for Businesses
We're passionate about helping businesses make taxation work for them, rather than tax just being an outright hassle.
Whether a start-up or established business, understanding taxation relative to your industry can help you develop strategies to minimise tax while keeping up to date with law and tax requirements.
Alongside our business advice, we can also assist you through:
Setting up ABNs
Preparation of tax returns
Bookkeeping
Superannuation and SMSF audits
Plus much more
Planning for taxes; whether a business or individual, can provide a range of benefits to assist you and your goals. These can include:
Potentially reduce the amount of tax payable
Identify various options and tax deductions that may benefit you and reduce tax payable
Depending on your industry and situation, you could claim more expenses
Understand tax obligations relative to your position or business
Prepare for the end of the financial year

If you're looking for comprehensive tax advice from industry experts at competitive pricing, contact us now on (03) 9859 7090 or send your enquiry.